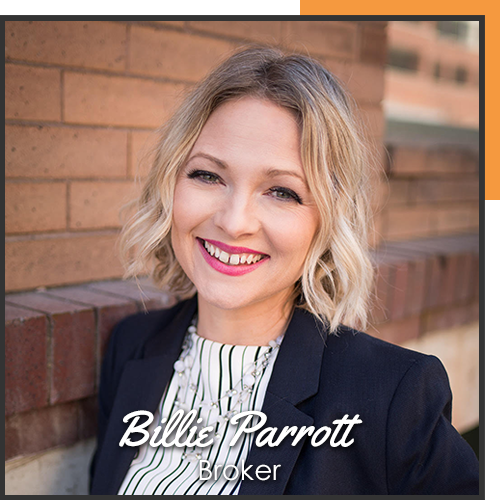 WHY REAL ESTATE?
I have always worked in sales and marketing and my agent that sold me my first home said I would be great in real estate. So I decided to jump in 10 years ago and I love it! I enjoy that this career is challenging,ever changing and most of all fulfilling. The best part of my career as a real estate broker is being able to assist my clients with their real estate goals and making sure they are satisfied at the end of the transaction. I love that my clients become friends. Whether it be a first time home purchase or adding to a real estate investment portfolio. The sky is the limit on what you can learn.
WHY MERIDIAN?
I felt that Meridian Real Estate was a great fit for me. This agency is full of powerful women that i have had the pleasure of working closely with since I started my career in real estate. Brokers and agents with decades of experience. I feel like I am home.
WHAT DO YOU LOVE ABOUT THE MONTANA WAY OF LIFE?
I moved to Montana in 1992. I grew up as a Navy brat so we moved around alot and I have lived in many different places. Montana is beautiful country and Billings is a city that is not too small and not too big (yet)
WHAT DO YOU DO FOR FUN?
Performing! I love theatre and I enjoy dancing,singing and acting in our local community theatres. I also love yoga
WHAT'S THE MOST RECENT THING YOU'VE DONE ON YOUR BUCKET LIST (or would like to do next)?
Last summer I finally got to travel to New York city and see 2 Broadway shows. My dream since I was little was to perform on Broadway. Maybe someday…LOL. I would love to travel to Greece and go to the island where they filmed Mamma Mia.
IN WHAT WAYS DO YOU GIVE BACK (TO COMMUNITY, ETC)?
My sister and I had to live in womens shelters on and off with our mom when I was younger. There were people and organizations that helped us get on our feet. I am proud to sit on the board and committees of Family Promise YV. This organization assists families with housing and resources to get back on their feet and that is very important to me to be able to give back.
RANDOM THOUGHT:
It's never too late to get your shit together.